News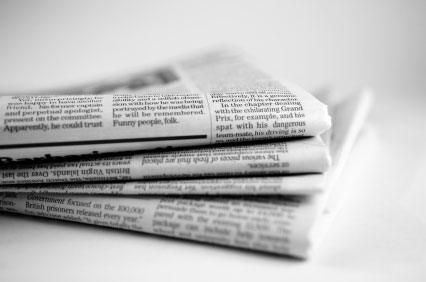 The latest in First Aid and Health & Safety news
Here you will find all the relevant changes to First Aid practice, regulations and matters that may affect you or your business. First Aid protocols are notorious for the frequency they change. it seems sometimes that just as you and your first aiders get used to one way of performing CPR, then something has changed!
This section will endeavour to keep you up to date with recent changes and also possible future changes not only in First Aid practice but also HSE regulations.
Keep this page bookmarked for the latest in First Aid news!
AEDs (defibrillators) Now taught on ALL First Aid Courses
13th January 2017
The HSE have introduced a requirement to teach the use of AEDs (Defibrillators) for ALL First Aid at Work courses as from 1st January 2017. AEDs, although not mandatory in the workplace, can be lifesavers if used within the first minutes of a Heart Attack...
First Aid on the BBC World Service
15th November 2016
This is well worth a listen as an introduction to basic First Aid. Topics include: Learning First Aid First Aid for road accidents First Aid for bites & stings First Aid for children http://www.bbc.co.uk/programmes/p03l8sq7
AEDs (defibrillators) to be added to First Aid courses
13th June 2016
The HSE have stated that as from 31 December 2016, use of an AED or Defibrillator is to to be taught on all First Aid at Work courses. Here is what they say: Training on Defibrillators to be included on the EFAW and FAW Syllabus Changes to Resuscitation Council UK guidelines on cardiopulmonary resuscitation (CPR) in October 2015 mean that HSE will now be revising the Emergency First Aid and First Aid at Work syllabuses...
NEW 2015 Resuscitation Council CPR guidelines released
20th October 2015
The Resuscitation Council (UK) released the new 2015 CPR protocols on 15th October 2015. As expected, there are minimal differences from the last protocols of 2010. Details can be found at https://www.resus.org.uk/resuscitation-guidelines/ https://www...